Blake's Seed Based Bars - Website Feedback - Going Live Soon!!
Options
Mark Topic as New

Mark Topic as Read

Float this Topic for Current User

Bookmark

Subscribe
Highlighted
Mark as New

Bookmark

Subscribe

Email to a Friend
BirdieGolden
Shopify Partner
Hello Fellow Shopify Aficionado Friends!
We're about to go live with our fully customized production website for a client of ours, Blake's Seeds (which are delicious by the way if you have allergies ;)). I would really appreciate any feedback you all have. We go live on the 17th.
Development Site: https://blakes-seeds-test-site.myshopify.com
Update: We're going live tomorrow! https://www.blakesseedbased.com
Thank you in advance!
Highlighted
Mark as New

Bookmark

Subscribe

Email to a Friend
Aria
Shopify Staff
Hey!
Aria here, I'm on the Social Care team at Shopify. ?
You've done a beautiful job with this store, I love it!
The images are great. I love the story behind the product. The site is easy to navigate and has all the information a customer is likely to need. The FAQ page covers most bases and will really help with customer support.
Your client will have to build on their social media following of course. We have lots of tips for that in our blog. I would also recommend they create a way for customers to reach them quickly. People get frustrated when email is the only way. The Facebook Messenger Channel is a great option.
Do you have a link to your portfolio or Shopify Experts page? I wouldn't be surprised if people want to reach out when they see the stunning job you did here.
I hope your client loves the store as much as I do.
Aria
Social Care Guru
Shopify
Aria | Social Care @ Shopify
- Was my reply helpful? Click Like to let me know!
- Was your question answered? Mark it as an Accepted Solution
- To learn more visit the Shopify Help Center or the Shopify Blog
Highlighted
Mark as New

Bookmark

Subscribe

Email to a Friend
Victoria10
New Member
Hi Blake,
All I want to say is Yummy really nice site.
Just wanted to give you a tip and recommend you put some win back apps into the store like Abandoned Cart. More tools and tips can be found on our blog:
Good Luck
- Ecango Team
Ready for a done-for-you marketing revolution? Market like a pro in minutes not hours or days. www.ecango.com
Highlighted
Mark as New

Bookmark

Subscribe

Email to a Friend
Mark119
Explorer
Hey your site is actually looking really good I like the design and concept of your site.

I just noticed that there is a gap between the items in each menu so it would be nice to narrow it down a little bit.

Also, the buy button is not visible when scrolling down the product page. You would miss the sales when the customers are ready to buy your products. Please see below for the screenshot when scrolling down the product page: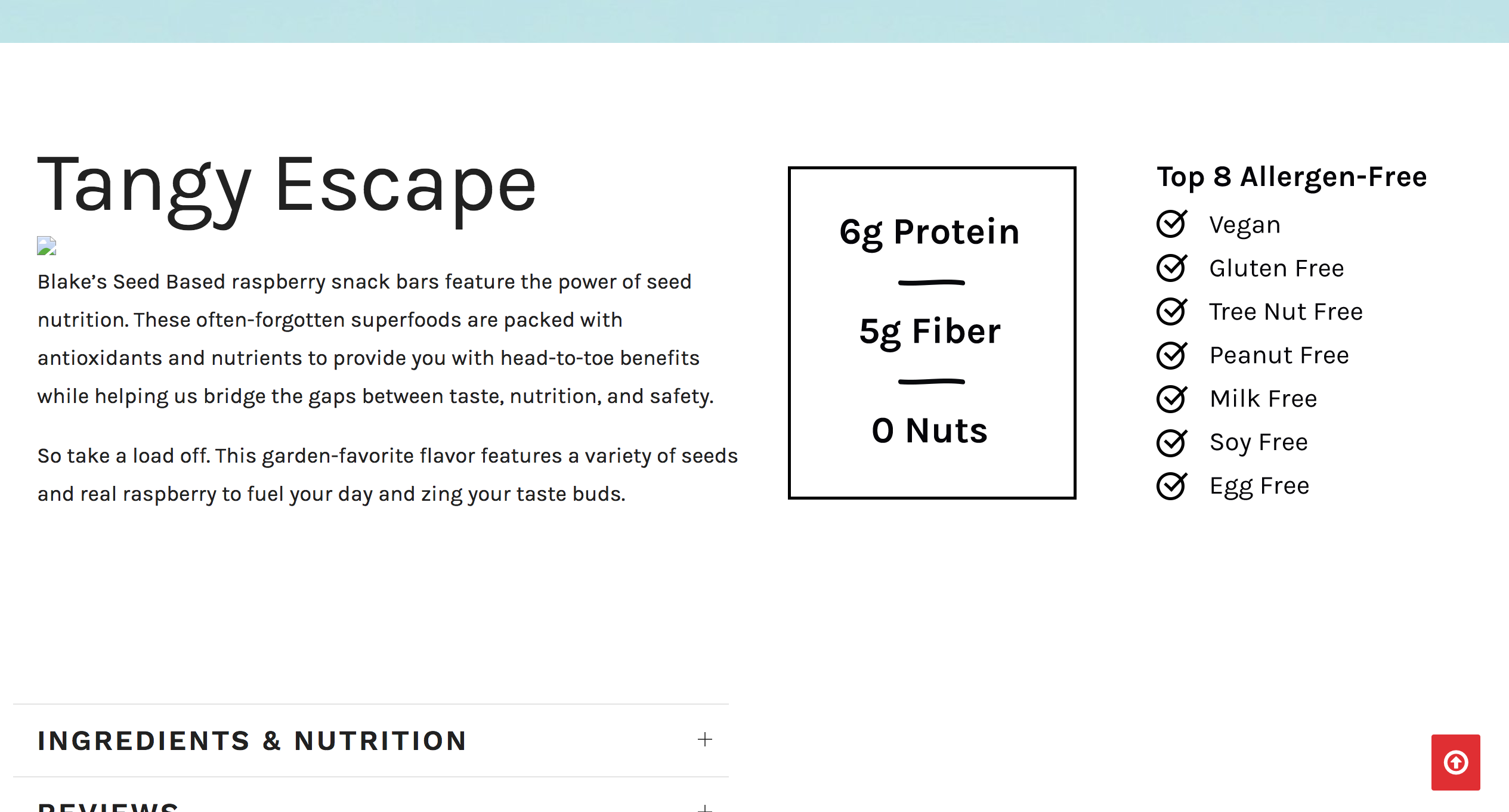 I have an app that can help you with that:
https://apps.shopify.com/better-sticky-checkout-button-increase-your-sales

Thank you for reading my feedback and overall your site looks great!