How do I insert multiple files into my code?
Options
Mark Topic as New

Mark Topic as Read

Float this Topic for Current User

Bookmark

Subscribe

Mute
Highlighted
Mark as New

Bookmark

Subscribe

Mute

Email to a Friend
Hi, I was looking for implementing color swatches to my shop. I found this code but I have a question.
Where it says "link to your files" how do I add more than one image? (I've tried with commas, hosting files..) It partially works but it only appears the first link image, the following ones don't.
Thanks.
{% for option in product.options %}
        {% if option == 'Color' %}
            {% assign index = forloop.index0 %}
            {% assign colorlist = '' %}
            {% assign color = '' %}
            {% assign colorweb = '         link to your files         ' %}
            {% for variant in product.variants %}
                {% capture color %}
                    {{ variant.options[index] }}
                {% endcapture %}
                {% unless colorlist contains color %}
                    <img src="link-to-your-files{{ color | downcase | strip_newlines | strip_html | replace_first: ' ', '_' | remove: ' ' | append: '.gif' }}" width="16" height="16" border="0" alt="{{color}}" style="border: 1px solid black;" />
                    {% capture tempList %}
                        {{colorlist | append: color | append: ' '}}
                    {% endcapture %}
                    {% assign colorlist = tempList %}
                {% endunless %}
            {% endfor %}
        {% endif %}
    {% endfor %}
This is how it looks like: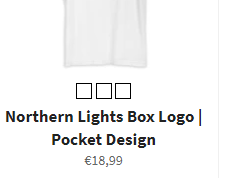 Highlighted
Mark as New

Bookmark

Subscribe

Mute

Email to a Friend
the variable colorweb is only assigned then never used in that code
it seems to want the first part of a CDN url then later use variables to finish the url
//cdn.shopify.com/s/files/1/2345/6789/files/{{ color | downcase | strip_newlines | strip_html | replace_first: ' ', '_' | remove: ' ' | append: '.gif' }}
Linking to your files is often in reference to admin file uploads
https://help.shopify.com/en/manual/online-store/legacy/file-uploads
then using the liquid filter file_img_url
It may also be referencing adding those to your themes assets folder
https://shopify.dev/tutorials/develop-theme-templates#assets
Problem Solved? ✔️Accept and ? Like the solution so you can help others.
Buy me a coffee ☕ paypal.me/paulnewton or donate to eff.org
Confused? Busy? Buy a custom solution paull.newton+shopifyforum@gmail.com