Mark as New

Bookmark

Subscribe

Mute

Email to a Friend
Hey Guys,
So I launched my first store on Tuesday around 3pm PST. As of right now, I've got about 31 orders for 508$ and 1.35k visitors. I only sell very unique bracelets targetted at 13-25 year old athletes and sports fanatics as of now, but plan to expand to become a full brand hopefully in the future. I've spent $400 on ads on Instagram on some big pages that post sports highlights. Haven't done anything in SEO or Facebook ads, yet or reaching out to bloggers, posting on forums, etc.

I just wanna know, because I don't have any point of reference as this is my first ecommerce store, are these good numbers? I wanted to test the market and see a response, but then I realized I don't know what would constitue a good, bad, or average response.
What have you guys experienced? Do these numbers show that there is some actual demand for my product? Pretty much have broken even on my adverttising spend and sales. Is that normal?

Thanks,
Dakota
Mark as New

Bookmark

Subscribe

Mute

Email to a Friend
Hi Dakota,

Your conversion rate is 31 orders/1.35k visitors = 2%
This looks OK as per industry standards below.
I am looking at the "retail and ecommerce" category.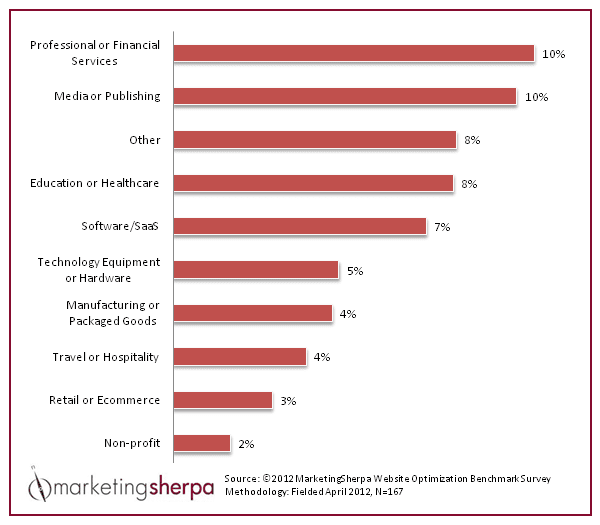 Your CPC is $400/1.35k= $0.29
This looks great as per industry standards as shown below.
I am looking at the sports category, middle column for CPC.



BUT you made only $508 from $400. This is clearly not great, not profitable.

I worked at an ad agency and we used to go for 20-25% Spend/revenue ratio for retail products. Also as per the webstrategies blog "A good marketing ROI is 5:1." Your spend to revenue ratio is $400/$508 = 78%. That's high!

One thing is, running retargeting ads helps bring spend/revenue ratio down. Maybe you need to price your product higher. Or maybe fb ads is not the way to go for you. These are my first few thoughts. I don't want to give direction without having a better idea of the situation.

One thing I can say though, you need to think how much are you prepared to spend on acquiring a customer. What number allows you to have a profit margin. And then see if you are spending way over that, or if it is possible to bring down your CAC to this no.

The industry standards shared above should give you some reference points to evaluate your situation.
Your traffic looks fine (each click on your ad = a visitor), your no. of orders look fine, but the spend and revenue ratio don't.

I'm interested in reading other people's thoughts too...

- Karan
Karan Jassar
Founder, https://Socioh.com
Make great ads for Free.
See demo with your store: https://socioh.com/demo?src=sig
Learn about ads here: https://www.facebook.com/groups/sellersuccess/?src=sig
Mark as New

Bookmark

Subscribe

Mute

Email to a Friend
Hey Karan,
Your comments on my ad spend are what I thought as well. What I was also thinking is, I just launched and it is such a unique product that I think word of mouth will be something viable, so getting as many units of my product out there as possible may be something valuable. I got 5 organic orders this morning (after the ads were taken down), so if that continues it will definitely bring down my ad spend.
Another thing is, my add to cart is 12% but my checkout is inly 2%. Obviously there is something wrong there, so I've been working today on seeing this can be fixed.
*to your comment about raising the price* I'm messing with the price, but I think raising won't be helpful. I think introducing new products that go along with will. I think that would be my best bet in driving up the average order cost and bring down my ad spend ratio.
Is what I'm saying too optimistic or am I on par?
Mark as New

Bookmark

Subscribe

Mute

Email to a Friend
Yes, that direction looks right - driving up avg order cost.
Also what's great is you are getting organic orders. See if you can push that!
Do you have a base of users on Instagram, Twitter, Facebook already? If so target them. Convert them into customers.

Very simply, post frequently on your social media channels (all of them) showing off your products, showing offers or just saying 'This Summer Buy This!'. Or in your case I thik what would work well is a post saying "Tag A Friend Who'd Love This Bracelet!" or "Pick the Bracelet You Like Better! A or B"

And don't do it yourself. It will take hours. Automate it with OrangeTwig. It will create 100s of social media posts for you, and schedule for posting across various social channels saving you lots of design + posting work. The posts will look like this:




Give it a go!

Also, you wrote "Is what I'm saying too optimistic or am I on par?"

To this I have to say, that the way ahead is smart troubleshooting, knowing which problem areas to focus on. Your method seems right. The rest only a series of trial and error will tell. From my experience, one can start with really off numbers, but then one's got to test and learn smartly to come to steady, good numbers. You seem to be on track. Generally $400 is a lot to spend for learning. You may like to spend in bursts of $20.
Karan Jassar
Founder, https://Socioh.com
Make great ads for Free.
See demo with your store: https://socioh.com/demo?src=sig
Learn about ads here: https://www.facebook.com/groups/sellersuccess/?src=sig